New realization Appgreat&Neosystem- September 2020.

Few days ago we launched a multiplanner at WSB Wroclaw. It's the multivee app module which supports conference rooms and offices. Especially for our partner Ultranet which was responsible for the whole project (new WSB building) we customized and implemented multiplanner which will be used by lecturers, students and administration of school.


Basic functionality of the system is informing students and teachers about the time of beginning and end of lessons, classroom occupancy (with LED signals). Placement of full agenda for the next few days (synchronization with calendars)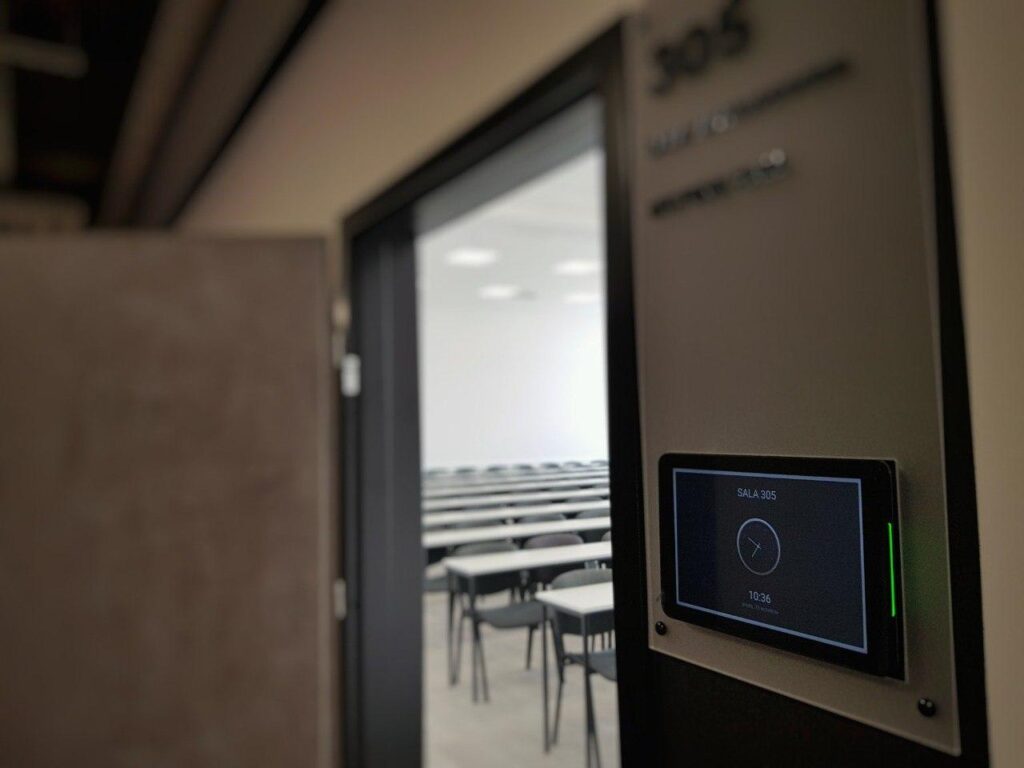 Furthermore, multiplanner have options to report defects and comments and function of localizator and advertisements.
In front of every of 58 classrooms we installed touch monitor PHILIPS 10BDL4151T powered by POE.


Thank you for your trust!